COMMERCIAL SERVICE
Kitchen Exhaust Cleaning Services
Fire Protection Equipment Co. provides complete kitchen exhaust system cleaning services for restaurants and commercial institutions across Central and Northern Minnesota, the Twin Cities Metro Area, Northern Wisconsin, as well as Eastern North Dakota. We are fully bonded and insured, and we are committed to your satisfaction. We protect your kitchen staff, customers, residence, and rooftops from the hazards of grease, such as devastating kitchen fires. If you want your kitchen hoods sparkling clean without any hassles, business interruptions, or mess for you to clean up - call us!

CONTACT US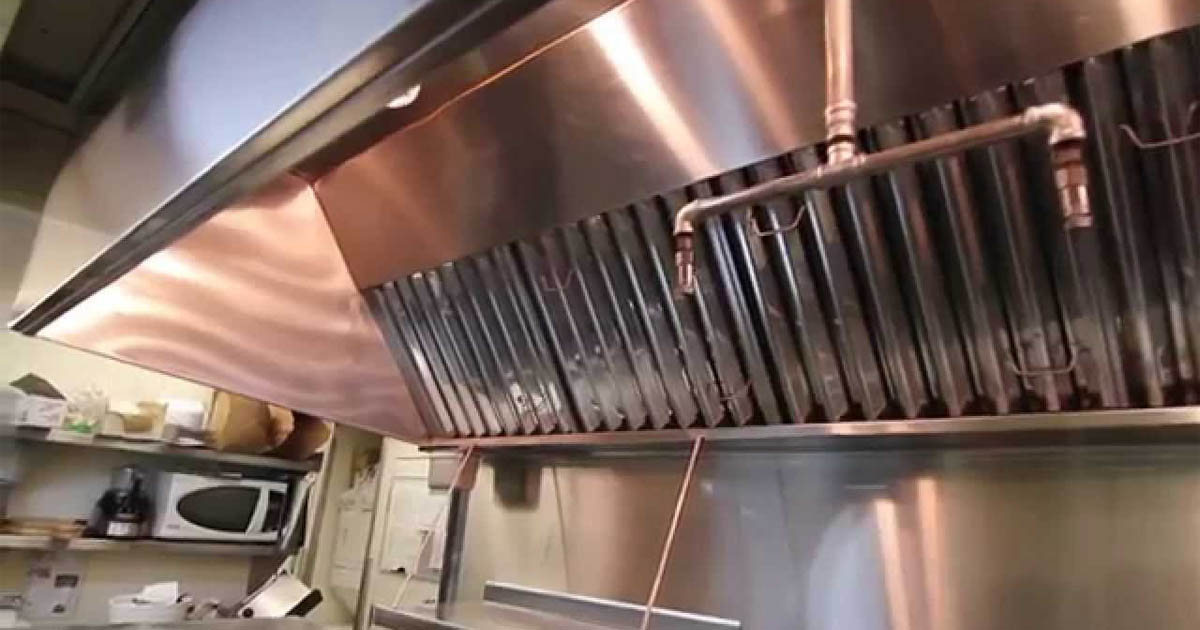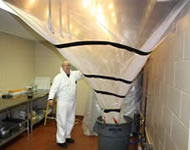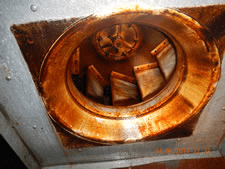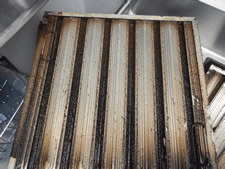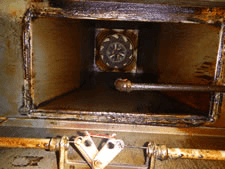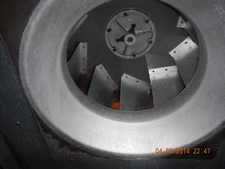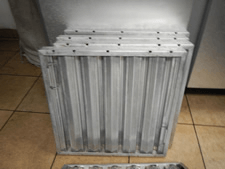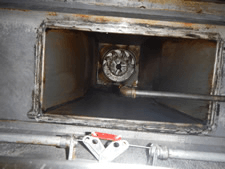 Kitchen Fire Protection
Fire Protection Equipment Co. can ensure you are always in compliance with the latest industry codes and regulations when it comes to your kitchen exhaust system. U.S. eating and drinking establishments have a reported. 11,200 fires each year. Those fires cause $165 million in direct property damage. Half of these fires originate in the cooking area and then spread through the exhaust system. At Fire Protection Equipment Co. our exhaust cleaning technicians truly understand the importance of a properly maintained kitchen exhaust system. Clean, fire-safe, grease-free exhaust systems can protect restaurants from unnecessary catastrophic damage originating as containable kitchen fires. Through regular maintenance your kitchen exhaust system will create a secure environment for cooking. A system that is safely working at peak performance will ultimately lead to a working environment that's cleaner, cooler and more productive for the staff.
Grease Leaking on Roof
Cleaning the blades on unhinged fans requires removal of curbing as well as tipping and turning. This process can often cause damage to the fan, conduit, or the roofing system. Fire Protection Equipment Co. will install hinge kits on the base of the exhaust fan in accordance with National Fire Protection Association codes.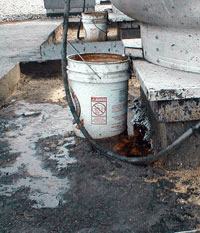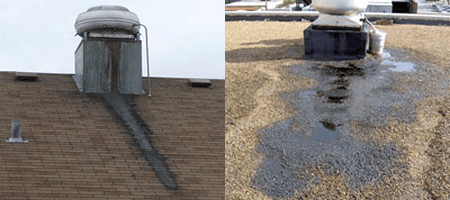 SERVICES
Explore Our Services